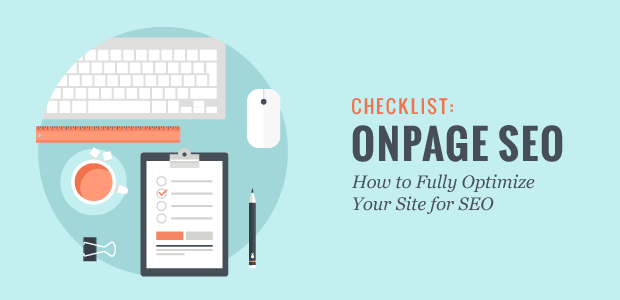 Top ranking in Google is the aim of almost all website owners.By setting some basic SEO elements on your website and doing link building techniques and social media engagements it is easy to rank well in Google. Here are some basic On-Page elements you should never miss to add on your website.
1) PAGE TITLE
Google uses the page title as the headline of your search. So it is important to optimize the page title in an SEO friendly manner which means you should add your target keyword to your titles.Make sure that each page holds different set oftitles.No duplication is allowed.Also, keep in mind that page titles should be no more than 70 characters.
2) META DESCRIPTION
Next step is your page meta description. And this element is also used to make up your organic search result. So, similar to the page title, it's important to reinforce your result by mentioning target keywords in this element.The meta descriptions should be no more than 150 characters.
3) IMAGE ALT TAGS
All the images on your website should be compressed to reduce the page load time and also every image should be given suitable alt tags, which is the set of target keywords.You can use WP SMUSH plugin for image compression if you are using word press.
4)URL SLUG
Your URL slug is the exact address of a page on your site. For for the following URL, it's the bolded text here:
http://www.tech2morrow.com/seo-services-company-trivandrum-kerala.php
Your slug should be your focus keyword.
5)MAIN HEADER AND SUB HEADERS
Getting into the content of the website, the very first place the visitor will start consuming content is in the page header.To engage the target keyword in the page header within h1 tags.Subheaders structure your page and introduce new concepts. And you can sprinkle your target keywords throughout your subheaders to improve SEO ranking. It's also one of the easiest elements to optimize naturally.To optimize subheaders, mention your target keyword in h2 to h6 elements.
6)INBOUND AND OUTBOUND LINKS
In order to rank well, the internal page linking and outbound linkings are very important.Make sure that every page has to link to each other. External citations like Wikipedia and other websites also boost your rankings.
7)KEYWORD DENSITY
It is the most critical part of SEO. Your page content should be optimized in a manner that, the target keywords should occur in the page content also, but in a meaningful manner. Otherwise, it will be known as Keyword stuffing, which is one of the black hat techniques which will negatively impact your SEO. So be very careful in optimizing the body text.

WRAPPING UP
So, You now have 7 on-page SEO elements which will improve your rank in search engines if you use them properly.
Why are you waiting for?
Start optimizing your website with the above said 7 SEO elements and rank well.
Good luck!
-Tech2morrow team.