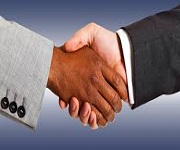 AGC NetworksNSE -3.05 %, a technology-solution-integrator has said that it has completed the acquisition of Black Box Corporation, a digital solutions provider in the US.
The acquisition will add $600 million to AGC's revenue, taking the company's combined revenue to over $750 million, and global headcount to more than 4,000 people.
Sanjeev Verma, Executive Director & CEO of AGC Networks, and President & CEO of Black Box Corporation said that Black Box's skilled teams.